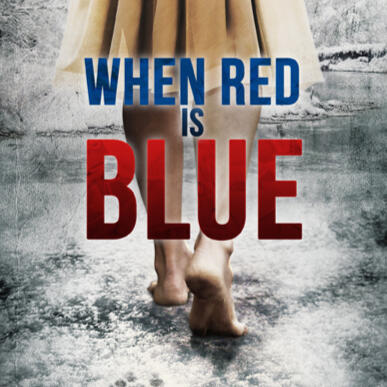 A Life Less Ordinary
Sabrynne McLain expertly navigates the complexity of human emotion and experience in her novel When Red Is Blue.
Sabrynne McLain's When Red Is Blue is a startlingly accurate look at the inner life of a woman whose mother is afflicted with paranoid schizophrenia. Deftly navigating the emotions felt by those who struggle through this on a daily basis, McLain writes with a raw and vivid honesty that draws readers in and shines a brilliant light onto the ways in which we can learn to let go.

Kate Faraday is a young woman living in small-town Michigan. Ready to move on from her painful past, she dreams of a life in California without the burden of her mentally ill mother and alcoholic father. Kate's plans crumble, however, when her mother is found dead in a ravine, and she must come to terms with a childhood she can't escape, a father who is determined to drink himself into destruction, and a town that has seen Kate's difficult childhood unfold before their eyes.

When Red Is Blue follows Kate as she stumbles through the conflicting emotions she has over the loss of her mother, and the journey of self-acceptance and discovery that she must undertake in order to let her past truly lie behind her. Knowing she needs to let go but unsure where to start, Kate is an extraordinary reader proxy for anyone who has dealt with mental illness and the feelings of grief and despair.

Readers will find themselves sympathetic to not only Kate, but her mother and father as well, for the plights that they seem unable to control. When Red Is Blue is based on events from the author's own childhood and young adulthood, and her unique perspective lends itself to the telling of the story, rendering it both rooted in reality and relatable. Receiver of the 2012 Trophy Award from the NNAAMI for "a book that has provided excellent understanding of the needs of young people and others who have a mentally ill parent," When Red Is Blue is a book that will stay with readers long after they have turned the last page.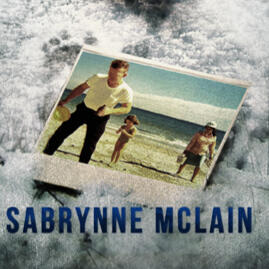 About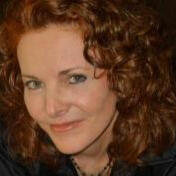 Where are you supposed to start with these things?
Well…I grew up in a small town in Michigan and moved first to California, and then, about eight years ago, to Edinburgh in the United Kingdom. I've always been a keen reader and very interested in writing. Some of my favorite writers include Mark Twain, Vladimir Nabokov, Kurt Vonnegut, Terry Pratchett, Neil Gaiman, Stephen R. Donaldson, and Johanna Lindsey, though I haven't read one of Johanna's books for a few years now. I appreciate a twisty-turny plot as much as the next person, but books written by true wordsmiths stay with me forever.

Through the years, I've dabbled in both writing and editing. I've written a number of print and online articles and edited everything from non-fiction books to computer manuals when I wasn't working my tail off at one corporation or another. During the last 12 years, in addition to all the normal havoc that everyone experiences in their lives, I wrote When Red Is Blue. As you would expect, that time included several prolonged breaks in writing it, when life's stresses seemed to take all my energy. A few months
ACKNOWLEDGEMENTS
I'd like to personally thank a few people who, through their financial, emotional and artistic support, gave me the strength and conviction to publish this book:

Beth Bruno
Delphine Dallison
Philip Dodson
Jordan Samuel Fleming
Dr. Vee Freir
Cindy Gallaway
Catriona Hamilton
Tegwen Hunt Hastedt
Nisha Kharbanda
Eva Molnar
Lisa Reed
Elizabeth Ridley
Brion Sausser
Gareth Thomas
Awards
Trophy Award from NNAAMI.org
I feel very honored to have received this award. Below is more information about this organization:

National Network of Adult and Adolescent Children who have a Mentally Ill Parent/s
NNAAMI : We are the children breaking the silence

We are a group of people who have experienced life with a mentally ill parent. We established NNAAMI to provide assistance for one another, via self-help support, discussion groups and counselling. We also inform the community and government of our common needs and life experience.
TextKindle Book Review – Literary Fiction Semi-finalist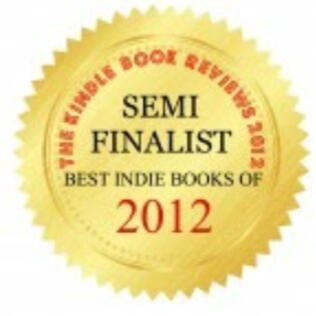 The Authors Show – 50 Great Writers You Should Be Reading Finalist